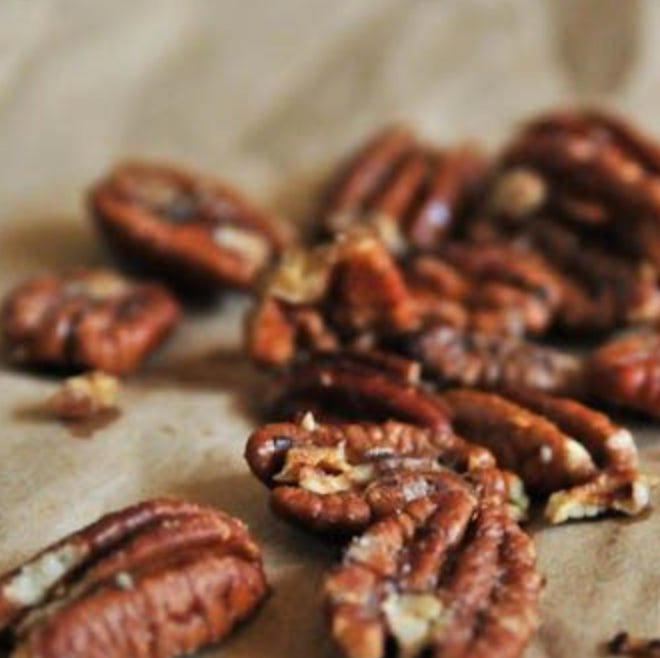 Today I'm roasting up a batch of pecans for my carrot cake cupcakes. Roasted pecans make a great addition to our carrot cake cupcakes, fresh salads, sweet potato casserole, noodle dishes, or even a big bowl of oatmeal drizzled with maple syrup. The warm nutty flavor is so good and they are perfect for the upcoming holidays.
Roasted Pecans
Ingredients
½

pound pecan halves
2 Tbsp salted butter

½

tsp salt (optional)
Directions
Preheat oven to 300 degrees Fahrenheit.
Place pecan halves on a half sheet pan or cookie sheet, being sure to spread evenly on the pan.
Break pats of butter into small pieces and place on pecan halves.
Sprinkle salt all over the pecans.
Bake for 10 minutes, then stir gently, turning the pecans as you stir.
Cook another 5-8 minutes, watching carefully to make sure they do not over brown.
Remove from the oven and allow to cool slightly.