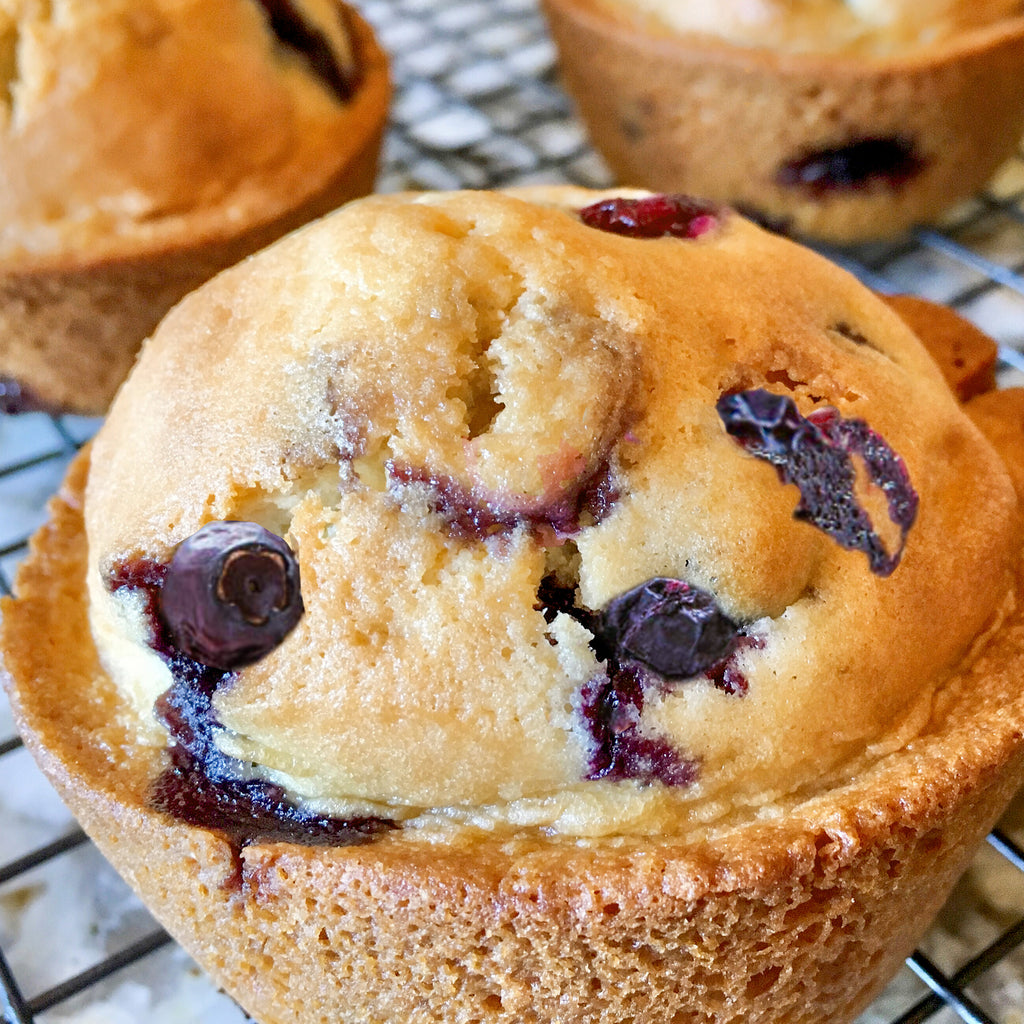 Blueberry Muffins are a favorite muffin in our household. Bursting with summer fresh blueberries and a tender crumb these really are the best gluten-free blueberry muffins.
Makes 12 muffins
½ c. butter softened / dairy-free butter
¾ c. + 1 tbsp. sugar / sugar substitutes
2 large egg / see substitute

¾

c. sour cream / DF plain yogurt (room temp)
2 tsp. GF vanilla
1 ½ c. fresh blueberries
Directions:
MIX: Cream together butter and sugar in an electric mixing bowl. Beat in eggs 1 at a time, then sour cream and vanilla. Add muffin mix and beat on low until mixed together. Fold in blueberries with a spoon or spatula. Scoop into lined or greased muffin tin.
BAKE: Set oven to 400°. Bake 10 min, then reduce oven to 350° and continue baking for 14 -17 min.
COOL: Remove from oven and let sit 2 - 3 min, then remove to cool. Enjoy!!!