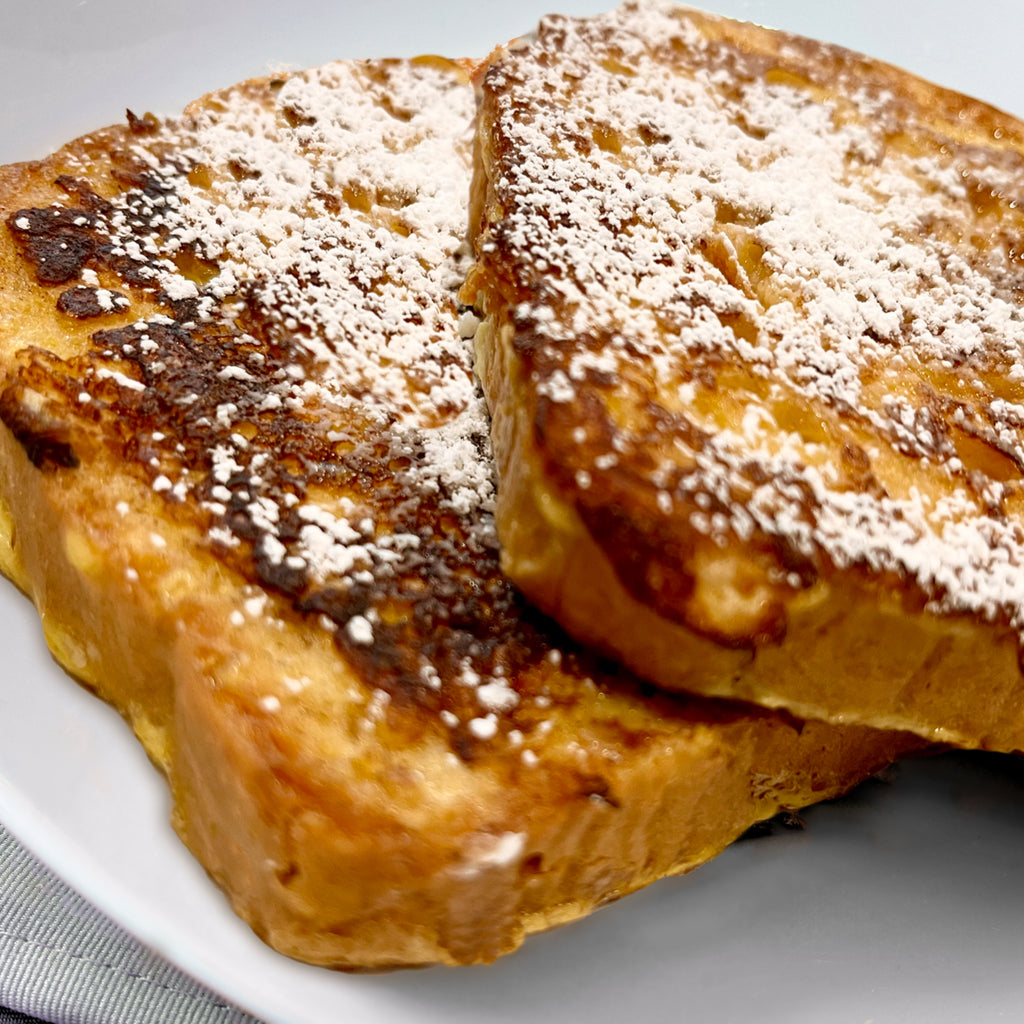 Wake up to an irresistibly delicious breakfast that's super quick and easy. MinusG bread soaks up the sweet vanilla custard before tossing each slice in a frying pan. Fluffy and tender on the inside and perfectly golden-brown on the outside, making French toast is one of our favorite and most indulgent! breakfast dishes.
French Toast
PREP 3 min. | COOK: 4-6 min. | MAKES: 8 servings 
Ingredients
¼ c. sugar or granulated sugar substitute
Directions
PREP: In a medium bowl, beat the eggs, sugar, and vanilla and then stir in the milk. Soak the slices of bread in the mix 1 at a time, waiting until it's evenly soaked, about 30 seconds per side.
COOK: In a large skillet over medium heat, melt 1 chunk of butter. Add 2 slices of bread to the skillet at a time, first allowing any excess milk mixture to drip off. Cook until golden brown and crisp at the edges, 2 to 3 minutes per side. You may need to lower the heat a little to keep the bread from over-browning. Move to a plate. Repeat with the remaining butter and bread.