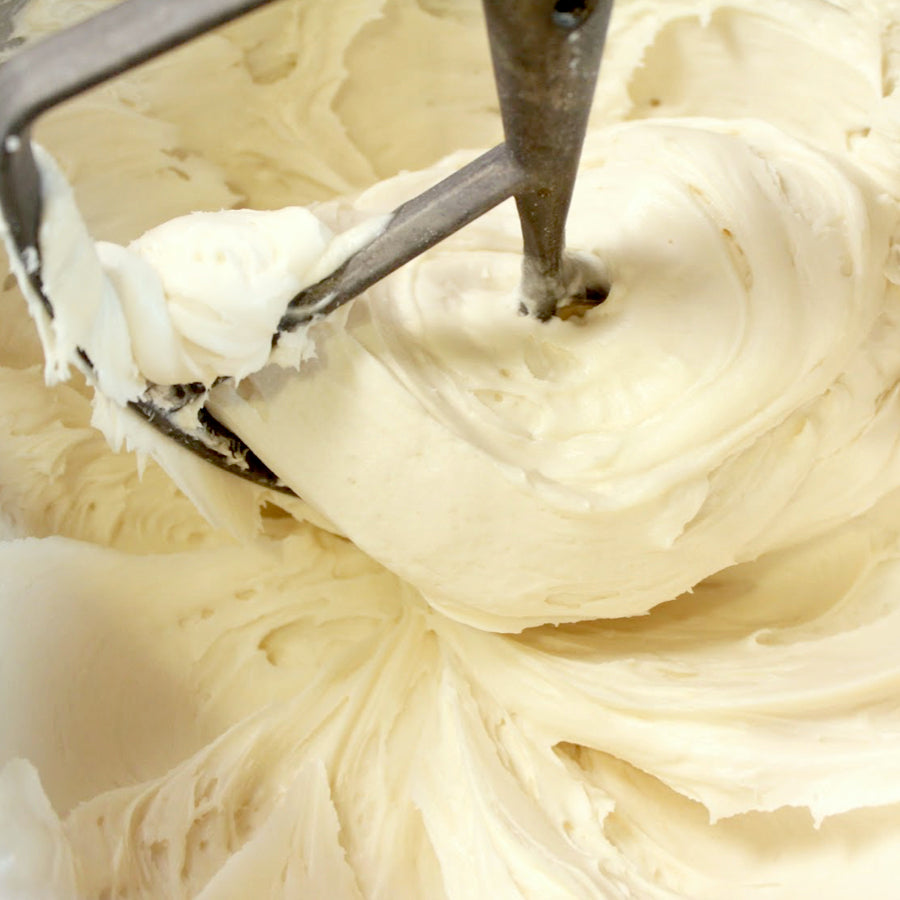 Frostings are a wonderful balance of sweetened whipped butter. Whether you make frosting for icing cupcakes or enjoy it by the spoonful, this white chocolate buttercream frosting is an all-around favorite topping for any cakes, cupcakes, or cookies. Give this buttercream a try and you'll say goodbye to any store-bought. 
White Chocolate Buttercream Frosting 
Ingredients:
1 ½ sticks butter softened or dairy-free 

(Miyokos or Earth Balance)

2 c. powdered sugar

 (dairy-free add up to 1 c. more for the desired 

consistency)
12 oz. white chocolate chopped/chips
Directions:
Place the chopped white chocolate into a microwave-safe bowl. Melt the white chocolate in the microwave on full power in 30 second increments, stirring after each until the white chocolate is melted and smooth. Set aside to cool to room temperature.
In the bowl of your stand mixer fitted with the paddle attachment beat the butter until smooth. Add 2 c. powdered sugar one cupful at a time and beat until creamy and all sugar lumps have disappeared. Add in the cooled white chocolate and continue mixing for 2 minutes until fully blended. Frosting should be fluffy and lightly chocolatey. 
Dairy-free frosting; add more powdered sugar, a 1/4 c at a time for the desired consistency.
Spread onto cakes, cupcakes, cookies or enjoy a spoonful. Yum!
Storage:  Refrigerate up to 1 week or freeze up to 1 month.