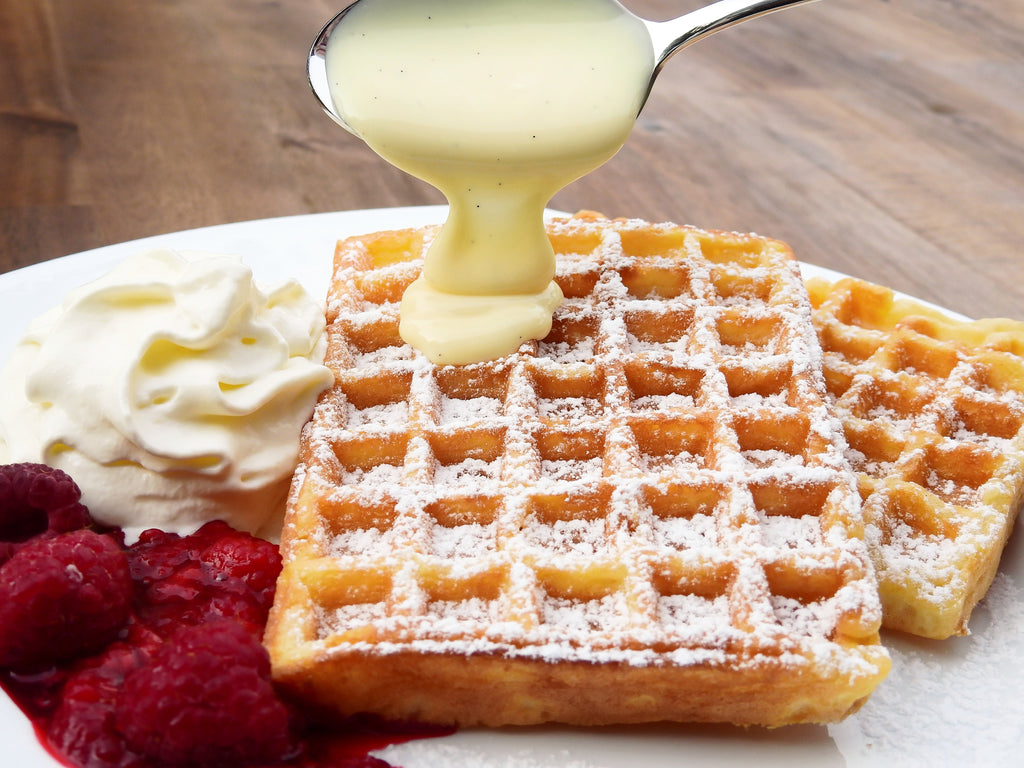 Waffles are a breakfast favorite in our family. Especially when topped with fresh fruit and vanilla sauce. 
Ingredients:
½ c milk or substitute
1 egg

Egg free add 1tbsp. water, 1 tbsp. vinegar + 2 tsp baking powder

2 tbsp. melted butter or oil
Vanilla Cream Sauce
Measure pancake mix into a large bowl.
In a separate bowl, add milk and eggs and whisk together. Gradually add butter and stir.
Pour over pancake mix and stir until combined. Let sit 5 minutes.
Heat waffle maker brushed with butter or oil to keep from sticking.
Pour ½ cup batter for each waffle.
Make Vanilla Cream Sauce 
Stir first 3 ingredients together in a saucepan.
Add butter, and cook, stirring constantly, over medium heat until butter is melted and mixture begins to boil.
Cook, stirring constantly, 3 minutes or until mixture is slightly thickened.
Remove from heat, and stir in vanilla. Drizzle warm sauce over waffles. 
Sauce is too thick?
Add a tbsp. of milk or cream to thin the sauce to the desired consistency.