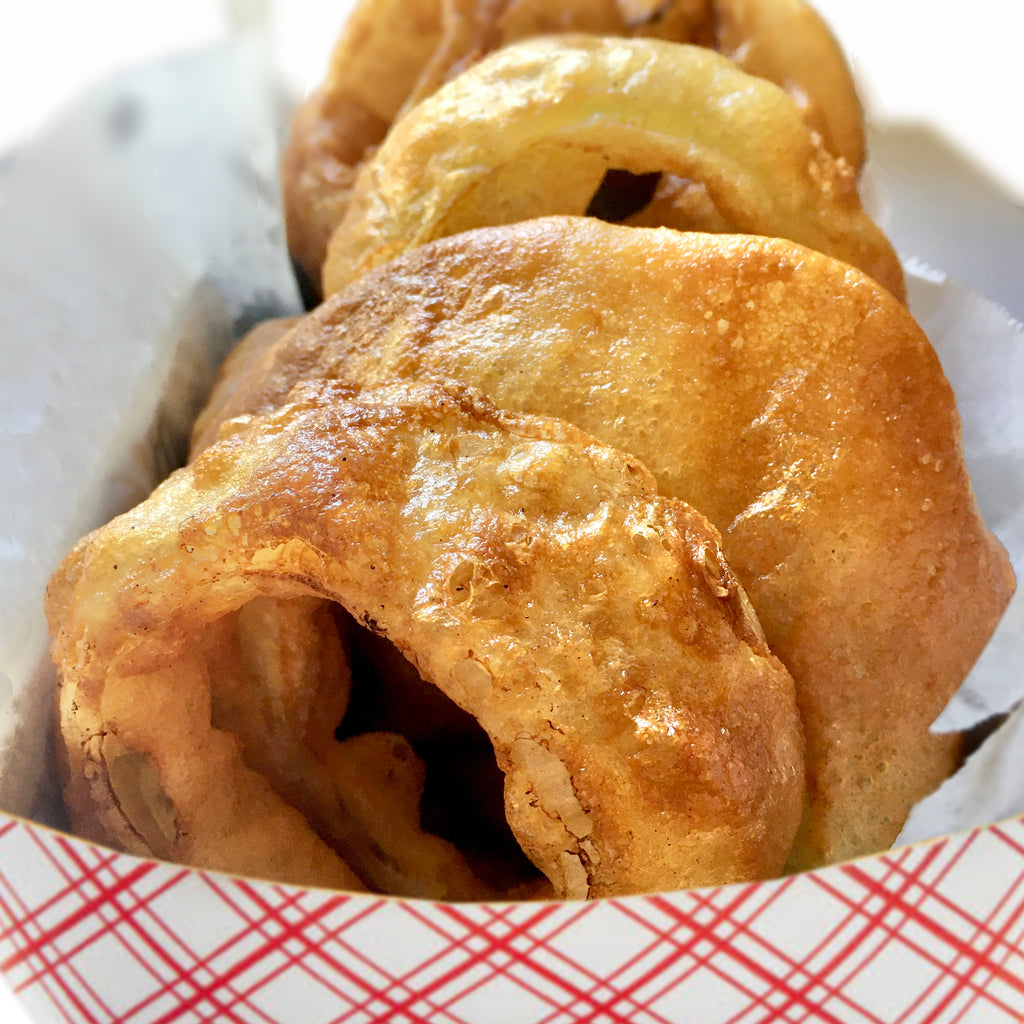 Indulge in crispy goodness with these onion rings! Whether they're baked or fried, you won't be able to get enough of these crunchy onions. The sweet onion wrapped in a perfectly crispy pie crust breading is just as delicious as any street fair, and surprisingly easy to make in your kitchen! Made with our Pie Crust Mix, you'll think you were at the fair. 
Gluten-Free Onion Ring Recipe
Ingredients
1½ tsp. salt

1 Tbsp. sugar

1 

c. plus 6 tbsp milk or milk substitute
1 Tbsp melted shortening.
6 large onions sliced 1/2" thick
vegetable oil for frying
Directions
Cover onion slices with water and soak for 30 minutes. Remove to paper towel and press to dry.
In a large bowl combine pie crust mix, salt, sugar. Whisk in the milk and melted shortening.
In a skillet, using a candy thermometer as a guide, heat a couple of inches of vegetable oil to 350 degrees or use a deep fryer set to 350 degrees.
Dip onion rings in batter and fry in deep fryer or skillet until golden brown on both sides.
Remove and drain on paper towels.
Serve immediately.