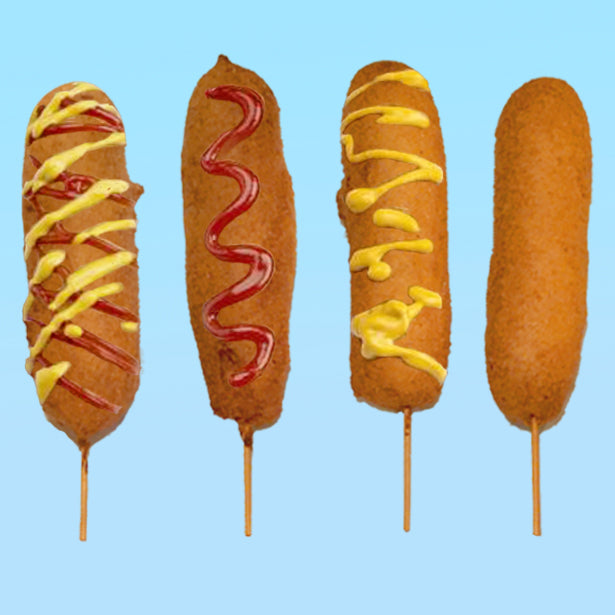 Who can deny the crispy, slightly sweet, perfectly fried lure of a corn dog? Luckily, these corndogs are super easy to make at home. The batter fries up quickly and supercrispy—just like any good corn dog should be!
Gluten-Free Corn Dogs
Ingredients
¾ c. cornmeal
¼ tsp black pepper
¼ tsp cayenne pepper
1

½ tsp salt

2 egg

½ 

c. milk room temp
8 GF Hot Dogs
Skewers cut to. 7"
Directions
Pat hot dogs completely dry with paper towels, then skewer with long wooden skewers.
In a large bowl, whisk together pancake mix, cornmeal, black pepper, cayenne and salt.
In a small bowl, combine buttermilk and eggs, then pour into dry ingredients and mix until just combined. Pour batter into a tall glass and let sit while oil heats.
In a large pot over medium heat, add enough oil to come halfway up the sides and heat to 375°. Dip hot dogs into batter and coat evenly. Fry hot dogs, 4 to 5 at a time, until golden, 5 minutes, turning as necessary. Use tongs to remove from oil and place on a paper towel–lined plate. Fry remaining hot dogs, letting oil come back to temperature between batches.
Serve warm with ketchup or mustard.