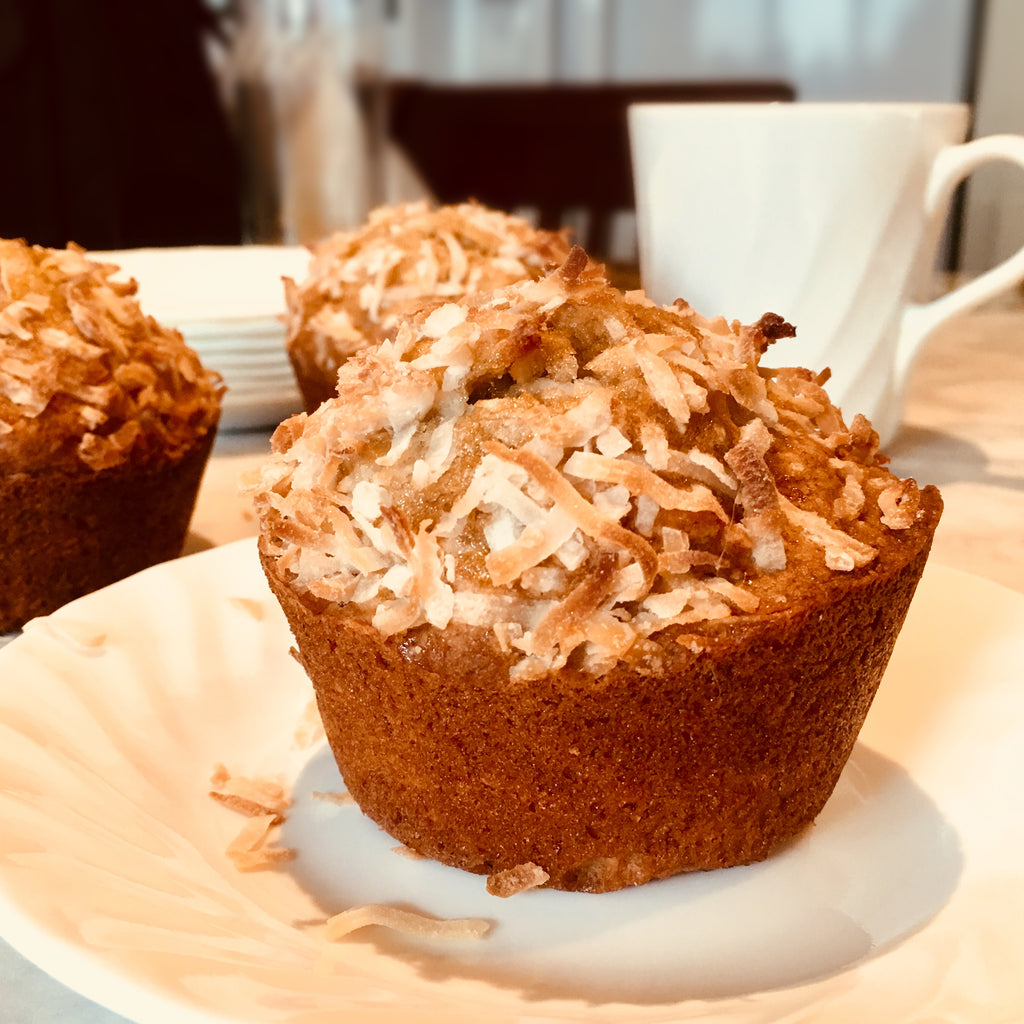 Handheld banana bread with toasted coconut. These muffins are perfect for snacking, breakfasting and especially perfect for toddler hands. A bite you'll love!
Coconut Banana Muffin 
Makes 12 muffins, 1 9x4 Loaf, or 3 mini loaves.
Ingredients
1 c. sugar or sugar substitute

2 x-large eggs or egg substitute

1 c. ripe bananas mashed (approx 2 bananas)

¼ c.

melted

melted butter

⅓

c. sour cream of choice
1 tsp GF vanilla extract 
1 tsp coconut extract
½ cup sweetened coconut

½ 

cup sweetened coconut to sprinkle on top
Directions
Preheat oven to 400°F. Grease muffin pan.

Measure out the muffin mix into a medium bowl. Set aside.

Beat eggs in a large bowl. Stir in sugar, 

mashed bananas, vanilla and melted butter or coconut oil.

Add the dry ingredients into the egg mixture: stir until mixed together.

Using a large cookie scoop, scoop into muffin pan and sprinkle the tops with extra sweetened coconut.
Bake 10 minutes, then reduce oven to 350

°F

 and continue baking for another 14-17 minutes or until toothpick inserted into the center comes out clean.
Remove from pan and cool completely on a wire rack.
*Try adding 1 cup of chopped walnuts into the bread for another variation. Enjoy!