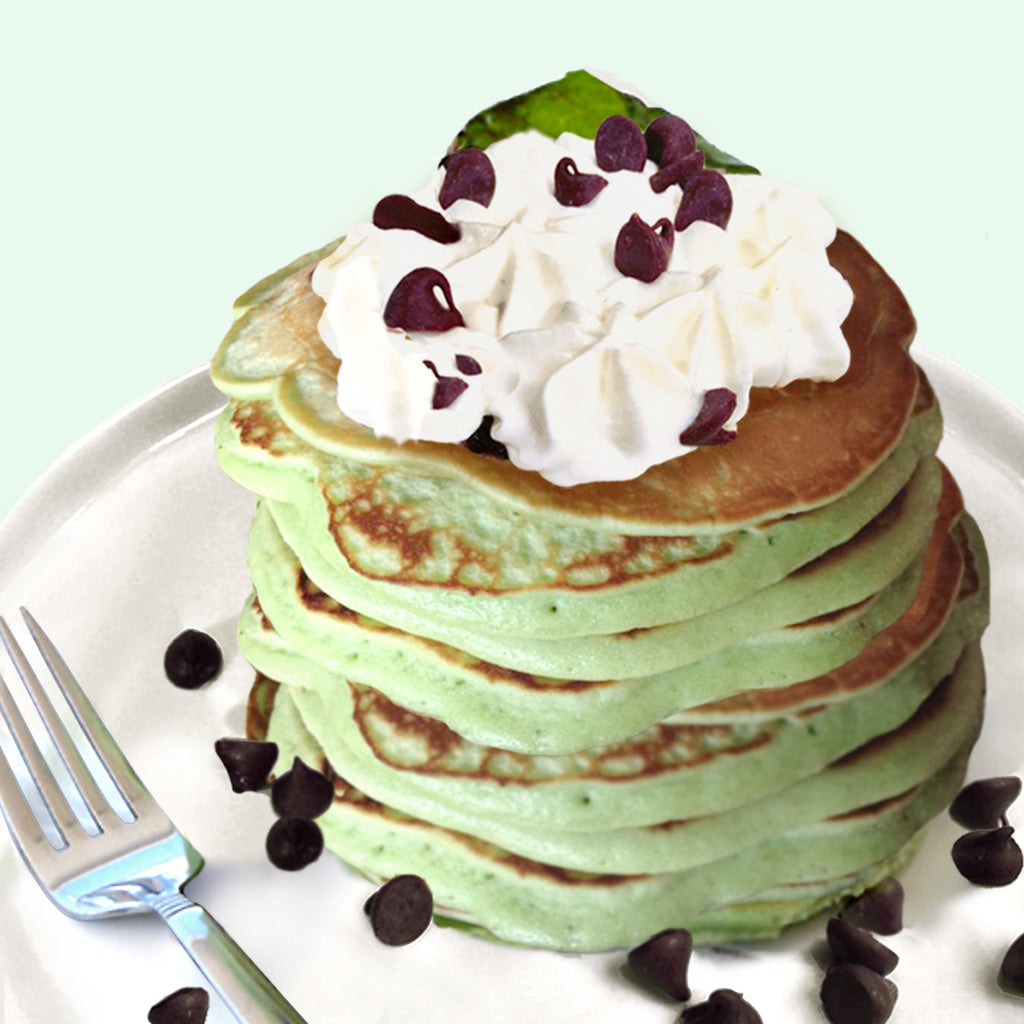 Mint chocolate chip pancakes? Yes please! These pancakes taste like your favorite mint chocolate chip ice cream and they are a great way to to bring in the luck of the Irish for a St. Patrick's Day breakfast. Try not to lick your plate clean, they're mmm GOOD! 
Prep: 10 min. Cook Time: 5 min.
Make: 9 - 10 pancakes
Pancake Batter
½

tsp.

baking soda

1

c.

 

buttermilk (1 cup milk + 1 Tbsp vinegar or lemon juice)

1

large

egg

2

 T

bsp.

butter, melted

½

tsp.

pure vanilla extract

2-3

drops

green food coloring (optional)

½

tsp.

pure mint extract

½ c.

 

mini semisweet chocolate chips, with a few for garnishing.
Mix together flour, sugar, baking powder, baking soda, and salt into a bowl.
Whisk together buttermilk, egg, butter, extracts, and food coloring (if using) in a small bowl. Add to dry ingredients and stir until mixed well. Stir in chocolate chips.
Heat a large skillet over medium heat.
Pour about

¼

cup of pancake batter onto skillet for each pancake.
Cook for 1 to 2 minutes, until bottom is golden brown and edges begin to bubble, then carefully flip and cook on the other side for 1 to 2 more minutes.
Serve warm with whipped cream.
Note: If your pancakes are pale on the underside yet bubbles are breaking on the surface then your heat is too low.
If your pancakes are golden or brown on the underside before bubbles begin to break on the surface then your heat is too high.