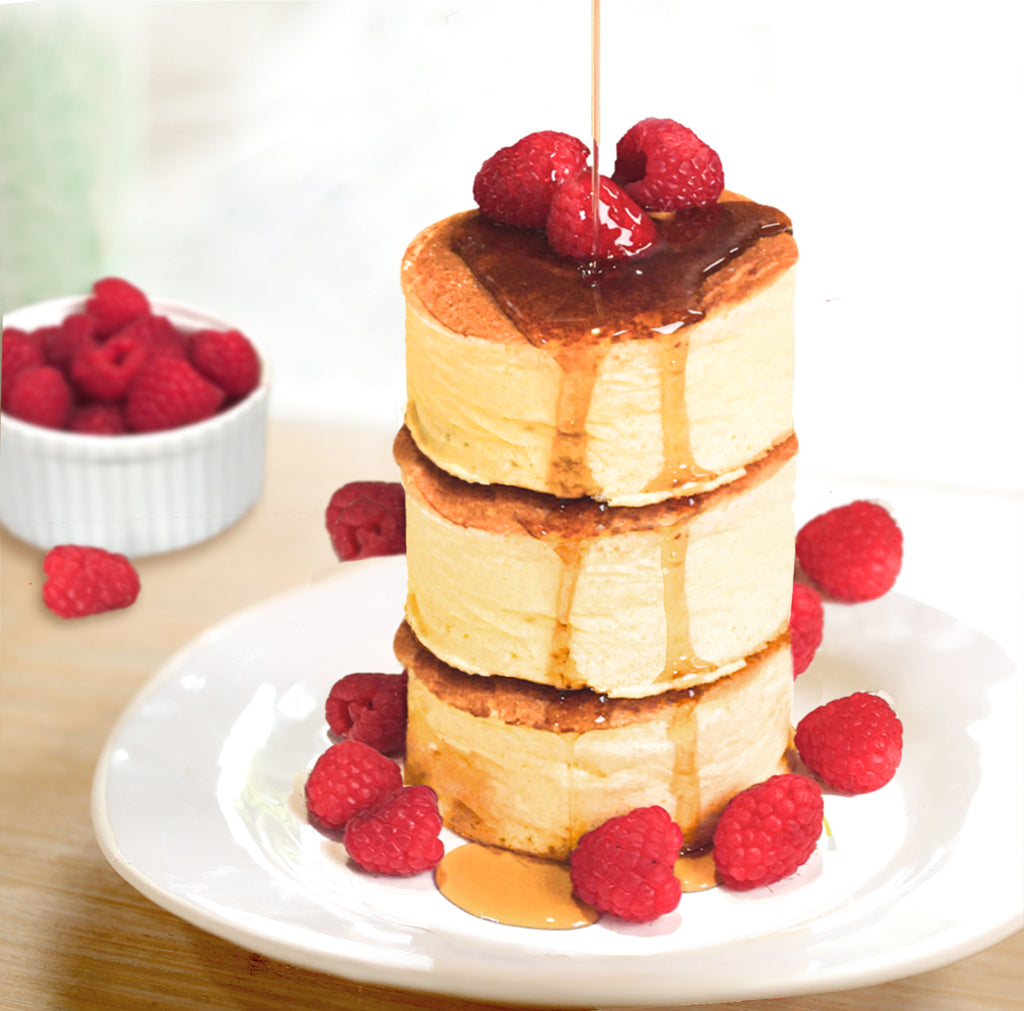 Our mile high Japanese style pancakes are such a fun treat! What sets them apart  from a griddle-cake is the light, fluffy, soufflé-like texture. We like to topping these beauties with fresh berries and syrup or lightly buttered and sprinkled with powdered sugar.  These are a must try! 
Makes 4 pancakes
Prep time: 10 min Cook time 15-20 min.
Ingredients
2 eggs yolks
1 Tbsp sugar (optional)
1/2 c. milk of choice
3/4 c MinusG Pancake mix
4 egg whites beaten soft peaks. 
Directions:
Mix together the egg yolks, sugar, milk, and pancake mix in a very large bowl until it is smooth with no large lumps.
In another large bowl, beat the egg whites with a hand mixer until stiff peaks form when lifted.
Carefully fold the egg whites into the pancake batter, until just incorporated, making sure not to deflate the batter.

 

Grease two 3.5-inch (9 cm) metal ring moulds and set them in the middle of a pan or over the lowest heat possible. If using an electric pan, set temp to 275 degrees.
Fill the moulds about ¾ of the way full with the batter, then cover the pan and cook for about 10 minutes, until the center of the pancakes are slightly jiggly.
Release the pancakes from the bottom of the pan with a spatula, then carefully flip them over, making sure not to spill any batter inside.
Cover and cook for another 5 minutes, then serve with butter, syrup, and berries or a dusting of powdered sugar. Enjoy!