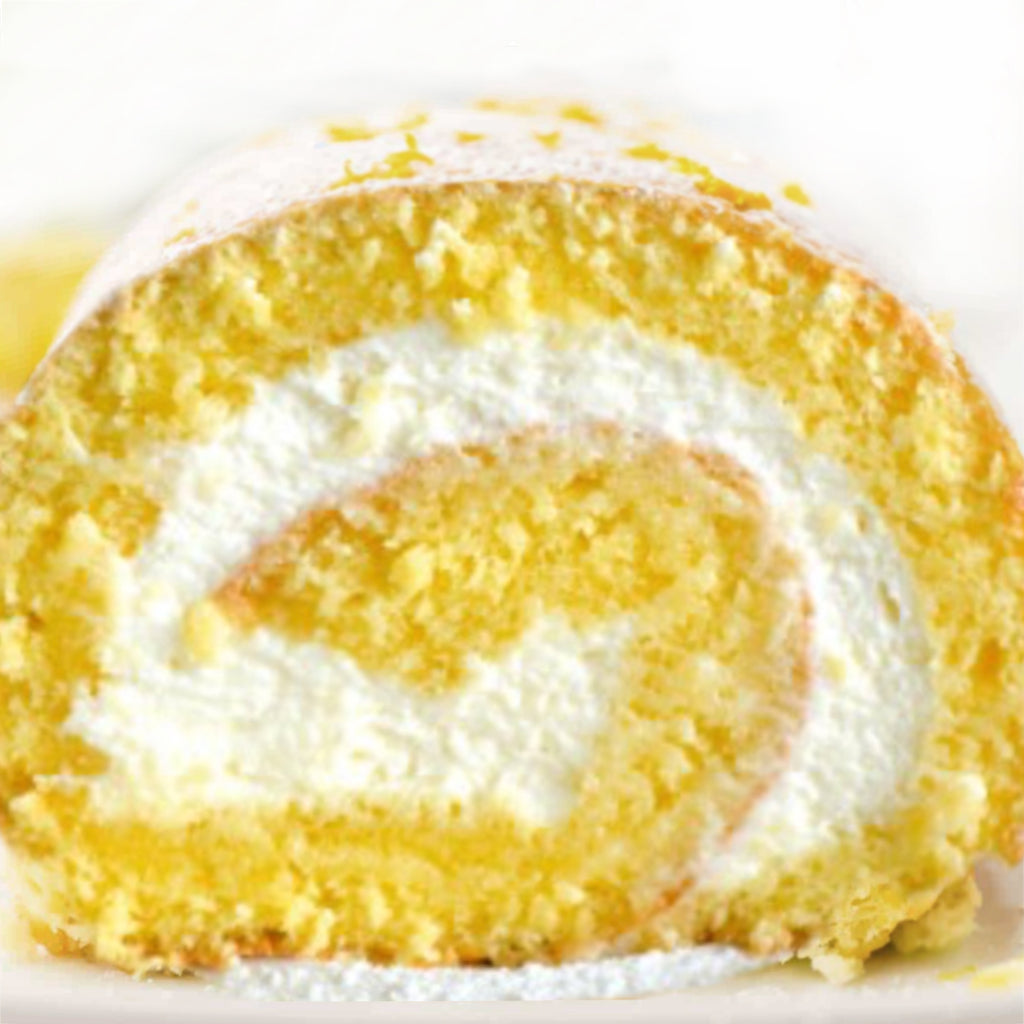 This cake is a lemon celebration with a sweet, light, lemony cream. It's a light sponge cake filled with lemon in every bite. It's so delightful!

Makes 16 servings
Ingredients:
4 large eggs
⅔ c. granulated sugar
zest of 2 lemons
Cream Filling
1 c. heavy cream
2 tsp. cream of tartar
5 Tbsp powdered sugar
1 6oz lemon yogurt
1 Tbsp zest of 1 lemon
juice of ½ lemon
Directions:

For the cake:
Preheat the oven to 355 °F.
Grease a 15" x 10" x 1" jelly roll  and line with parchment paper.
In a large bowl, whisk together eggs and sugar for 10 minutes, until the volume has tripled. Fold in zest of lemons and 2/3 c. white cake mix.
Spread batter into the prepared pan. 

B

ake about 13 to 15 minutes or until a tester inserted in the cake center comes out clean.
Dust a lint-free kitchen towel generously with powdered sugar. Turn hot cake over and onto the powdered sugar. Brush the parchment paper with cold water to release the paper from the cake. Roll cake into the towel starting at the short end. Set in the refrigerator edge side down to cool, about 10 minutes.
Combine lemon yogurt with lemon juice and lemon zest, whisk together in a stand mixer whipping cream, cream of tartar and powdered sugar until stiff. Fold in the lemon yogurt mixture.
Unroll the cake gently apart and spread the filling on top and spread over the

cake roll leaving a 3/4-inch border on all sides. Re-roll cake and wrap in parchment paper and refrigerate

about 2 - 3 hours.
Remove paper, transfer roll to a serving dish. Lightly dust the top with powdered sugar. Slice and serve. Add fresh cut strawberries for a refreshing touch.
Storage: Leftovers? Wrap the cake roll in parchement paper and store in the refrigerator for up to 5 days or freeze for up to 3 months.