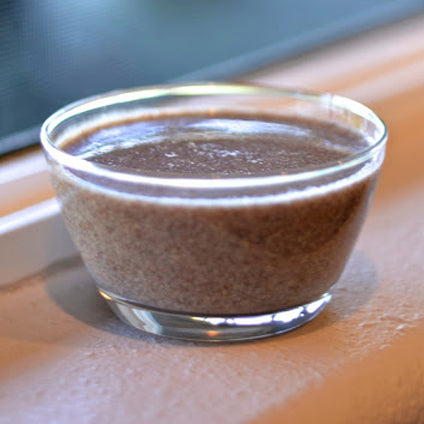 You might be wondering, what is a flax egg? It's a 2-ingredient replacement for a regular chicken egg. Eggs act as a binder to hold baked goods together and this is exactly what flax eggs do as a replacement. 
Flax eggs are 100% natural, vegan, gluten free, keto, and paleo. Made of ground flax seeds and water, it's the perfect natural and vegan egg substitute. They need time to set, so it's a good idea to make them at the beginning of your recipe and add them when they have gelled.
Ingredients:
2 Tbsp flax seed or meal
1

½

cups water
Directions:
In a medium sauce pan combine flax and water over medium-high heat. Bring to a low boil until texture thickens to an egg-white consistency, about 3-5 minutes. It will stick to your spoon bit when it's ready.
Note: Flax seed unstrained will darken the color of your batter or dough. To keep the mix  lighter, strain the seeds or meal when hot.
Egg Replacement Ratio:
1 Egg = 1 Tbsp + 1tsp of flax egg replacer
3 Eggs = 1/4 c. of flax egg replacer