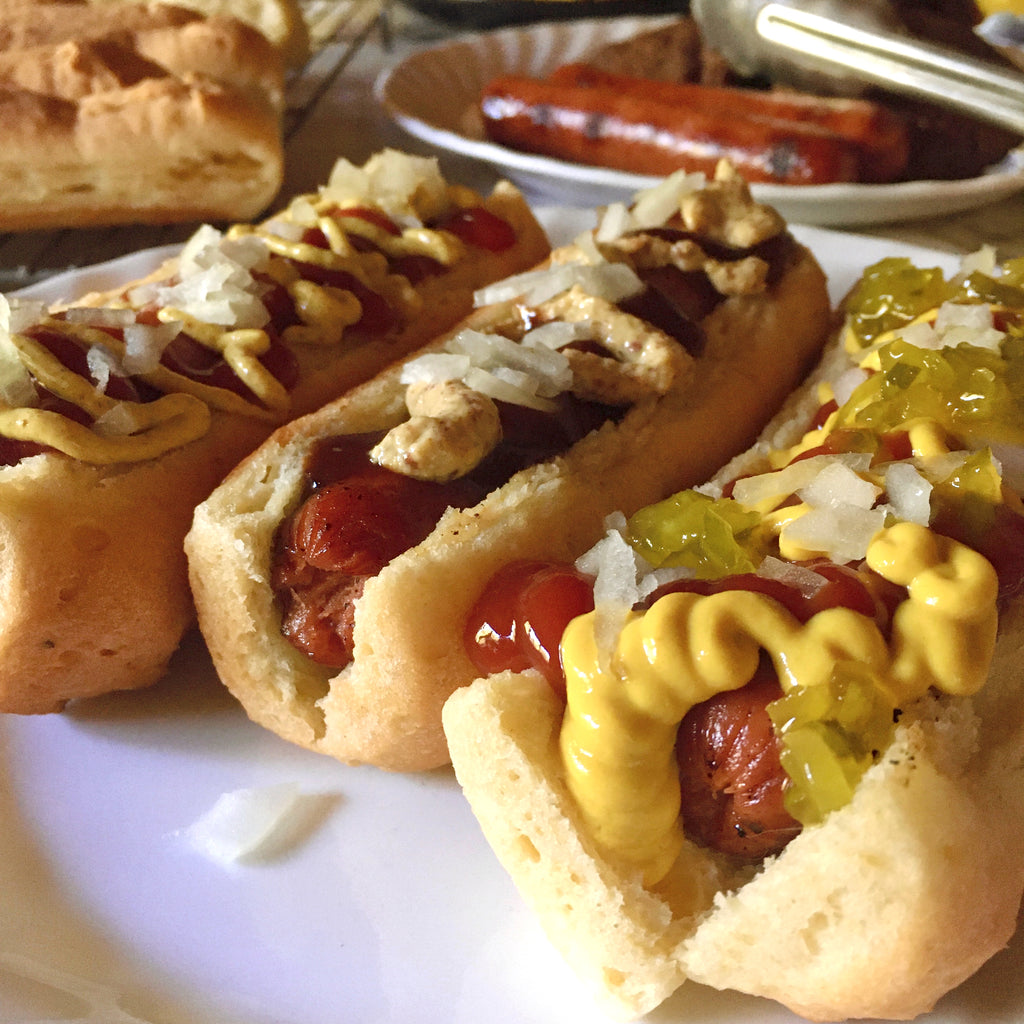 Who can resist hot dogs and hamburgers on these easy gluten-free buns? They're perfectly soft and delicious! The dough is simple to make and can be used to make hot dog buns, or hamburger buns. I have provided tips and explained the basics to help you get perfect results every time. For burgers, check out our Hamburger Buns Recipe!
Makes 10 - 12 buns
Ingredients:
1 c. + 2 tbsp. warm water (110°F) about 35 seconds in the microwave.
3 eggs

 Egg-free (3 Tbsp flax meal + 8 Tbsp water)

⅓ c. oil
2 Tbsp. sugar / substitute
1 pkg. Sandwich Bread Mix
1 egg white + 1 Tbsp water or oil (brush on top of dough) 
Directions:
Grease hot dog bun pan and set aside. Warm water to 110°F
In a stand mixer; add warm water, eggs, oil, sugar, and bread mix. Attach paddle and mix on low for 1 minute. Scrape sides of bowl. Increase speed for 3-4 minutes. Dough should be well combined until silky and smooth.
With a pastry bag or a gallon ziplock bag (corner cut), pipe dough into the bun pan, that reaches edge to edge. Repeat until all bun formS are filled. 
Whisk together egg white and water and brush top of dough.  Set pan in a warm place to rise just above the top of the pan. About 25 minutes.
Heat oven temp to 350°F.
Bake 20-25 minutes.
Remove from pan and cool on a wire rack before serving.
Looking for hamburger buns? Check out our Hamburger Buns Recipe!