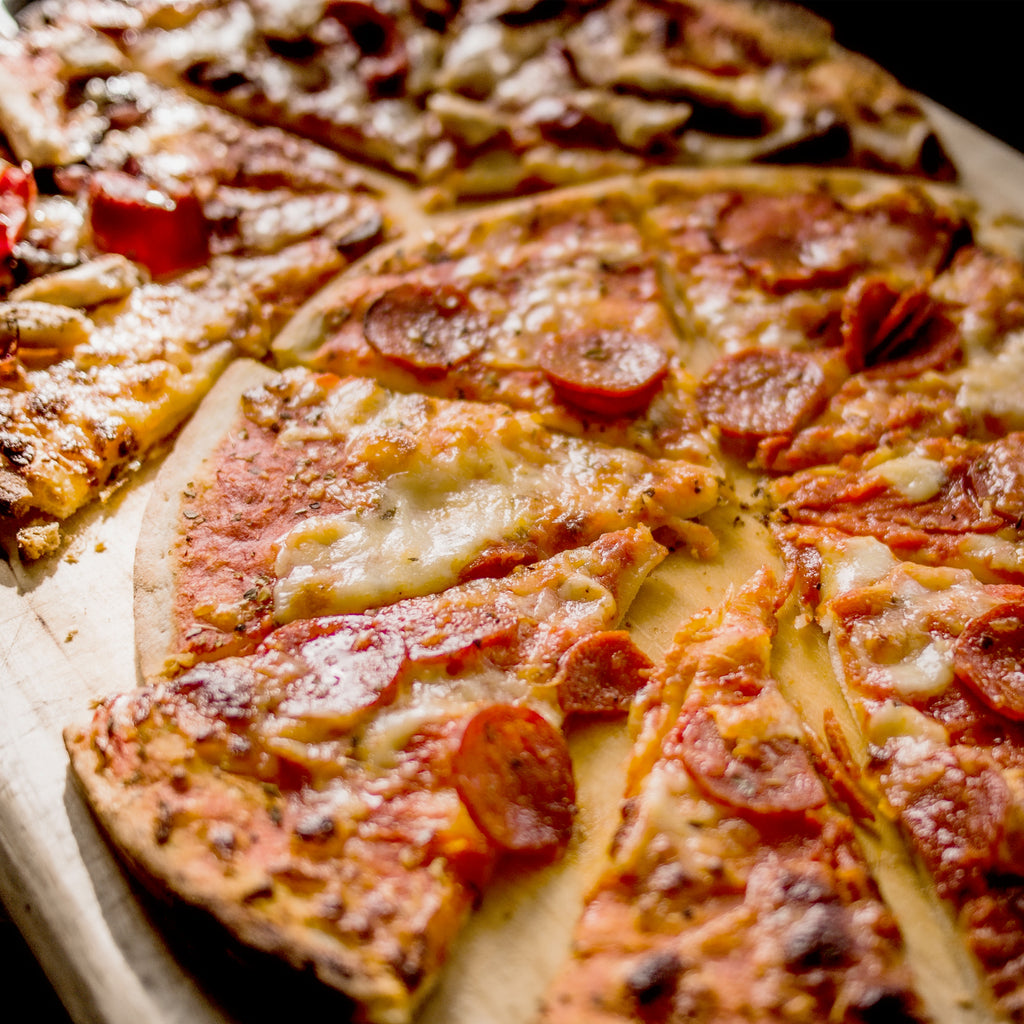 Pizza is a universal favorite. It can be enjoyed in a variety of ways. From the toppings you choose to the way that it's baked.....it's what makes Pizza so popular!  
Here we have featured how you can enjoy MinusG Pizza by creating that "Old Style" Stone-baked crust. Click here for grilling instructions.
Pizza Stone Instructions
Lightly grease parchment paper and place onto the stone. Scoop dough onto a parchment-lined stone. Sprinkle dough with tapioca starch or starch of choice and press into a 12-inch circle.
Top with your favorite toppings and let rise in a warm oven (150-170 degrees) for 30 minutes.
Remove from the oven and transfer pizza to a flat surface. Place stone back into the oven and preheat to 425 degrees F.
Carefully remove the stone and transfer the pizza with parchment paper onto the hot stone. Return to the oven and bake as directed.
Thin crust: bake 10-12 minutes. Thick crust: bake 15-18 minutes.  (Oven temps vary. Adjust cooking times as needed.)