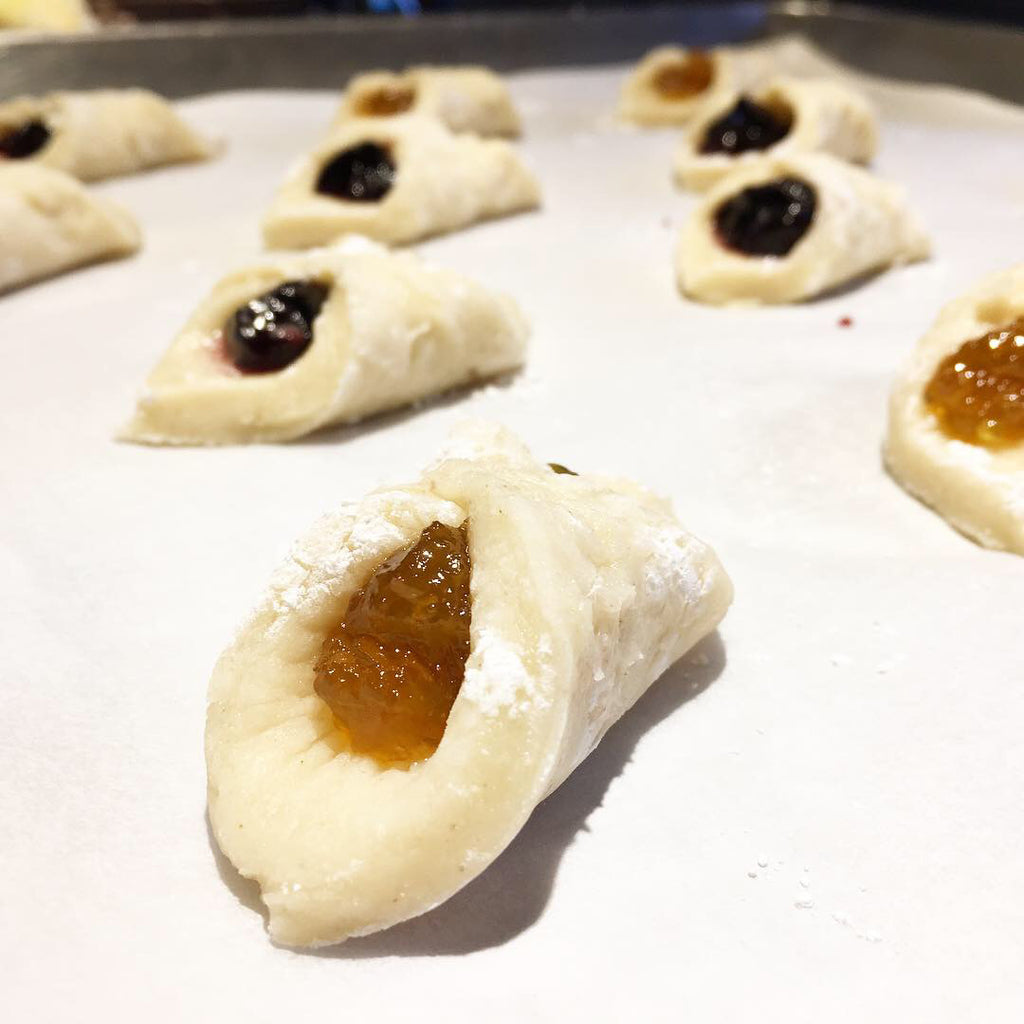 Make, Freeze, and Bake
Christmas cookie making can seem overwhelming with the amount of time it requires. We recommend making your Christmas Cookies in these 3 simple steps.
Start by making the cookie dough and chill as recommended in the recipe. Shape cookies and place them onto baking sheets lined with parchment paper.
Move full baking sheets to the freezer. Freeze up to 3 hours. Transfer frozen cookies to a  freezer-safe container separated by sheets of parchment paper. Freeze up to 3 months.
Simply remove from freezer, heat the oven and bake.* In minutes, you'll have fresh-baked cookies ready to serve. Yum!
*Note each recipe bake temp and cook time are different.