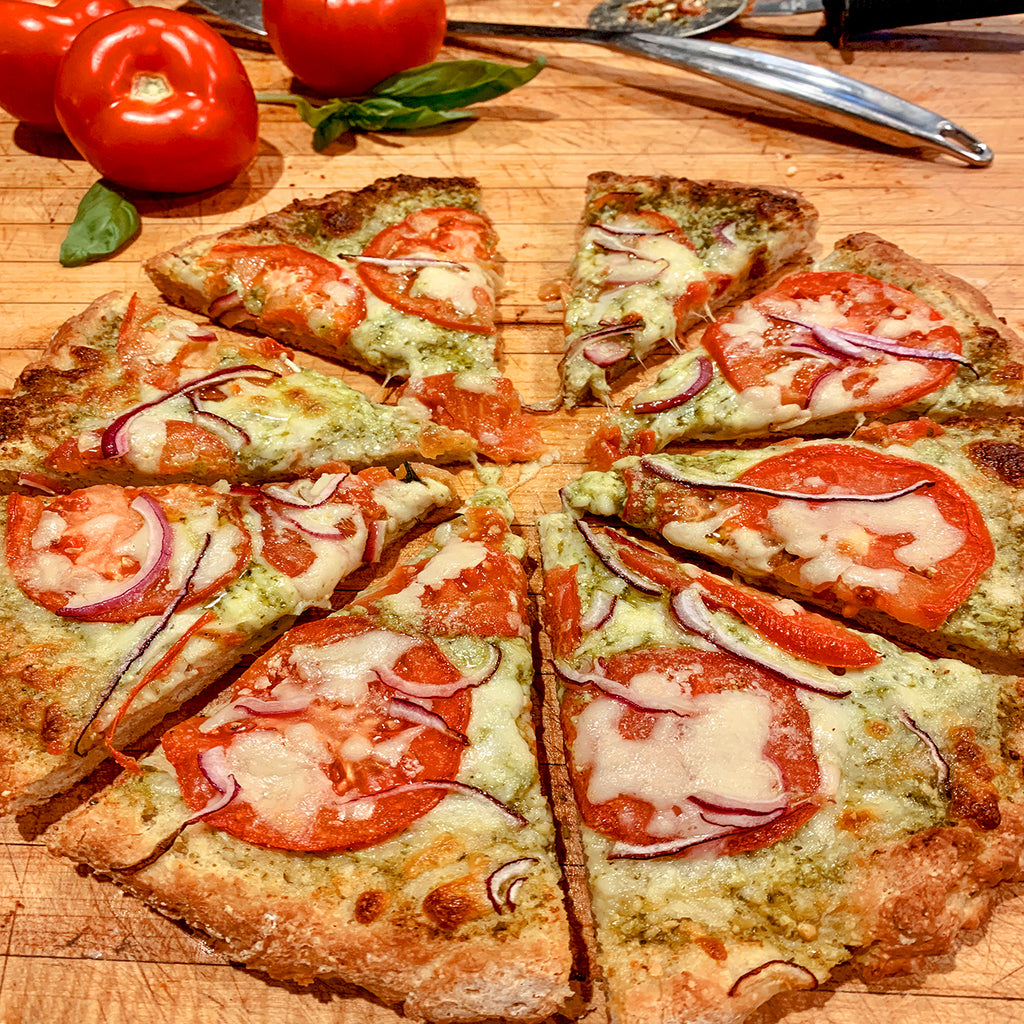 Pizza in 30 Minutes 
Gluten-free breads, pizza or rolls can be made much faster than doughs containing gluten because gluten-free dough only requires one rise time. Then it's into to the oven to bake. If your family likes to have pizza as often as mine, this tip is for you. Limited on time? You can make pizza and have it on the table in 30 minutes. Here's how.
Make Dough for Multiple Pizza Crusts. Preparing multiple pizza rounds is how we make this happen. Start by measuring out the ingredients according to number of pizza crust you decide to make.
Prepare Pizza Rounds for Freezer. Divide the dough onto parchment paper. Using a starch, press it into 6-8 inch pan pizza crusts. (Optional: Top each crust with sauce and cheese). Place a piece of parchment paper on top of each crust followed by a piece of plastic wrap. Stack them on a pan that will fit into your freezer. Freeze for 1 -2 hours. Remove the crusts and wraps, then set them into ziplock freezer bags. 
Planning Pizza For Dinner? The morning of, remove topped pizza crust from the freezer and place it on a greased pizza pan. Top it with veggies and or meat of choice. Cover with plastic wrap and set into the refrigerator. The dough will thaw, rise and be ready for baking in 6 hrs. Remove from the refrigerator and heat the oven to 425°. Bake accordingly. Let it sit 3-5 minutes before serving. Enjoy!