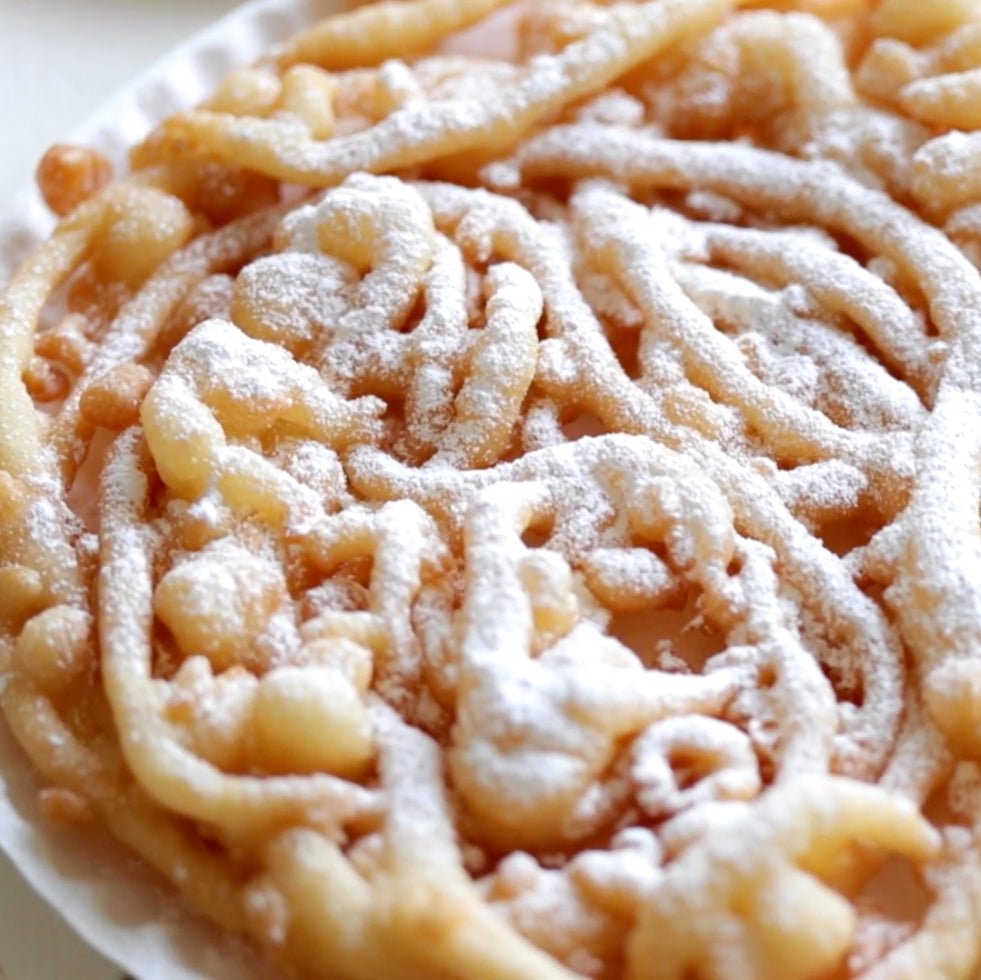 Funnel Cakes instantly make the world a sweeter place. We've all stood in line both for deep-fried funnel cakes and the Ferris wheel, right? So let's bring that memorable fair food experience home, minus the lines and the gluten! Made by piping batter into hot oil then fried until golden. Topped with plenty of powdered sugar and enjoy while it's crisp and warm…wow. Sooo good!
Gluten-free Funnel Cake Recipe
Ingredients
2 Tbsp. sugar
⅔ c milk of choice
1 egg or "Just Egg"
1 - 2 tsp. GF vanilla extract
2 Tbsp. oil
Directions
Heat 6 cups of oil in deep fryer at 350 degrees or in a 6-8" skillet tested with a thermometer. Line a baking sheet with paper towel. 
Mix pancake mix, and sugar.
In an medium bowl, whisk milk, egg, vanilla and oil together. 
Add dry mix into milk mixture in thirds until fully blended.The mixture will be like thick pancake batter. 
With a squeeze bottle, cut the tip opening to measure about 1/8-1/4" opening. Spoon in batter. Squeeze the batter into the oil making squiggly patterns in a circular shape until the pan is full of batter.
Fry for 30 sec. - 1 min. or until the funnel cake is golden. Use metal tongs or a spatula to flip and fry another 30 sec. - 1 min. or until the funnel cake is golden. Remove and place onto the paper towel to absorb the excess oil. Let cool slightly.
Serve Street-Fair style: Lay a napkin in the center of a paper plate. Place funnel onto the napkin. Sprinkle generously with powdered sugar and serve.